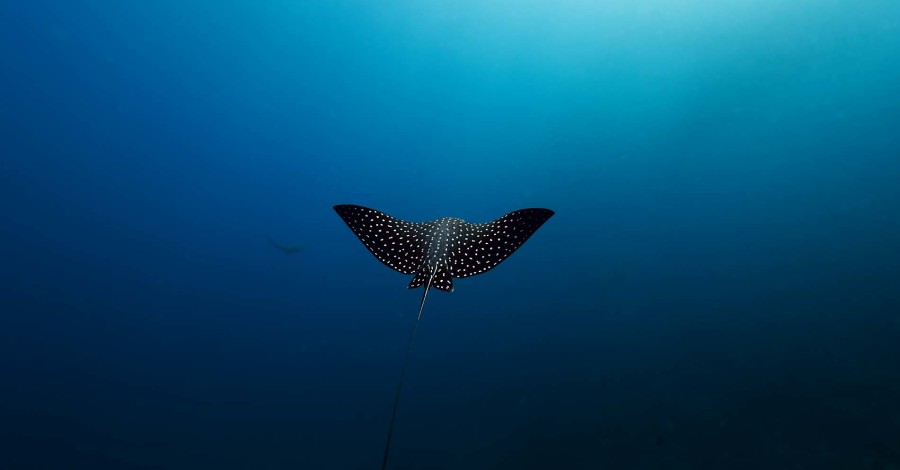 Diving Costa Rica – Playa del coco and Bat Island
Comments Off

on Diving Costa Rica – Playa del coco and Bat Island
For most avid divers Costa Rica diving is synonymous with Cocos Islands. However the west cost of Costa Rica has many treasures that can be reached from shore by a short boat ride, offering an economical alternative to live-aboard diving as well as wide range of top side activities and national parks. Playa del coco, a sleepy town on the west coast of Costa Rica, only 36 km from Liberia's international airport, is a perfect gateway to local dive sites as well as Bat Islands.
Coco is the largest of the Papagayo villages in the region of Guanacaste. The area is studded with little towns and villages of varying size with a wide variety of services and tourist attractions. There are four well known dive shops in the village offering daily 2-3 tank dives to local dive sites as well as training and certification plans. Daily trips depart from the main beach by small motor boats bound for one of the rock formations located in the North West end of the coast's half-moon shape. Most dive sites are reached within 5-15 min and surface intervals between dives are spent on the boat.
Water Temperature during my visit in June was a steady 80F. Top side the weather is mostly sunny; temps are warm and daytime is humid with occasional rain showers lasting from 15 min to 1 hour. Visibility can fluctuate greatly from day to day and ranged from 25-60 ft. Beaches in the region have black volcanic sand and the water color ranges from Blue-Green to Blue-Gray. On the surface the water is mostly calm and currents during local dives were mild. The main attractions of local dives include large schools of fish, schools of spotted eagle rays, nurse sharks and white tips.
One of the major diving attractions of the region is the Bat Islands. A group of islands further North West toward the border with Nicaragua. All dive shops require min of 3-4 divers for these excursions and due to the 75 min boat ride to the Islands the boats leave earlier in the morning. Boats are only slightly larger with onboard marine toilets and limited shaded area. Surface conditions on the way to and from the Islands are comfortable however underwater currents are stronger in this area. The bottom composition is mostly large boulders with few sandy patches where divers can wait for passing schools of fish, spotted eagle rays and Bat Island's biggest attraction – Bull Sharks.
For underwater photographers Bat Island offers encounters with schooling fish, rays, moray eels, and of course bull sharks. Experience level of divers in each group can vary greatly thus impacting bottom time and opportunities to come close to bull sharks and observing creature behavior. While nudibranchs and smaller creatures can be encountered in each dive the area is predominantly suited for wide angle photography.
Here is a link to a gallery of images from playa del coco and bat island